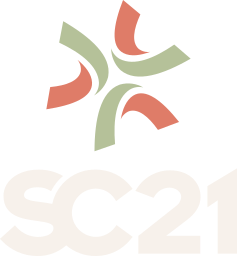 RENCI's Virtual Booth
SC21 — this year's International Conference for High Performance Computing, Networking, Storage, and Analysis — will be held Nov. 14-19, 2021. RENCI's virtual booth highlights the newest advances from our researchers.
We look forward to this yearly gathering of the HPC community for the opportunity to connect with others and to build future collaborations. If our work interests you, please click the contact button on the page of interest, and one of our researchers will reach out to you shortly.
WE DO DATA SCIENCE
Every sector of society is undergoing a historic transformation driven by big data. RENCI is committed to transforming data into discoveries by partnering with leading universities, government, and the private sector to create tools and technologies that facilitate data access, sharing, analysis, management, and archiving.
Our efforts in data science span multiple initiatives and domain areas, including: